The Provincetown Tennessee Williams Theater Festival
Season 14: Tennessee Williams and Yukio Mishma
September 26 – 29th, 2019 throughout the town of Provincetown, Massachusetts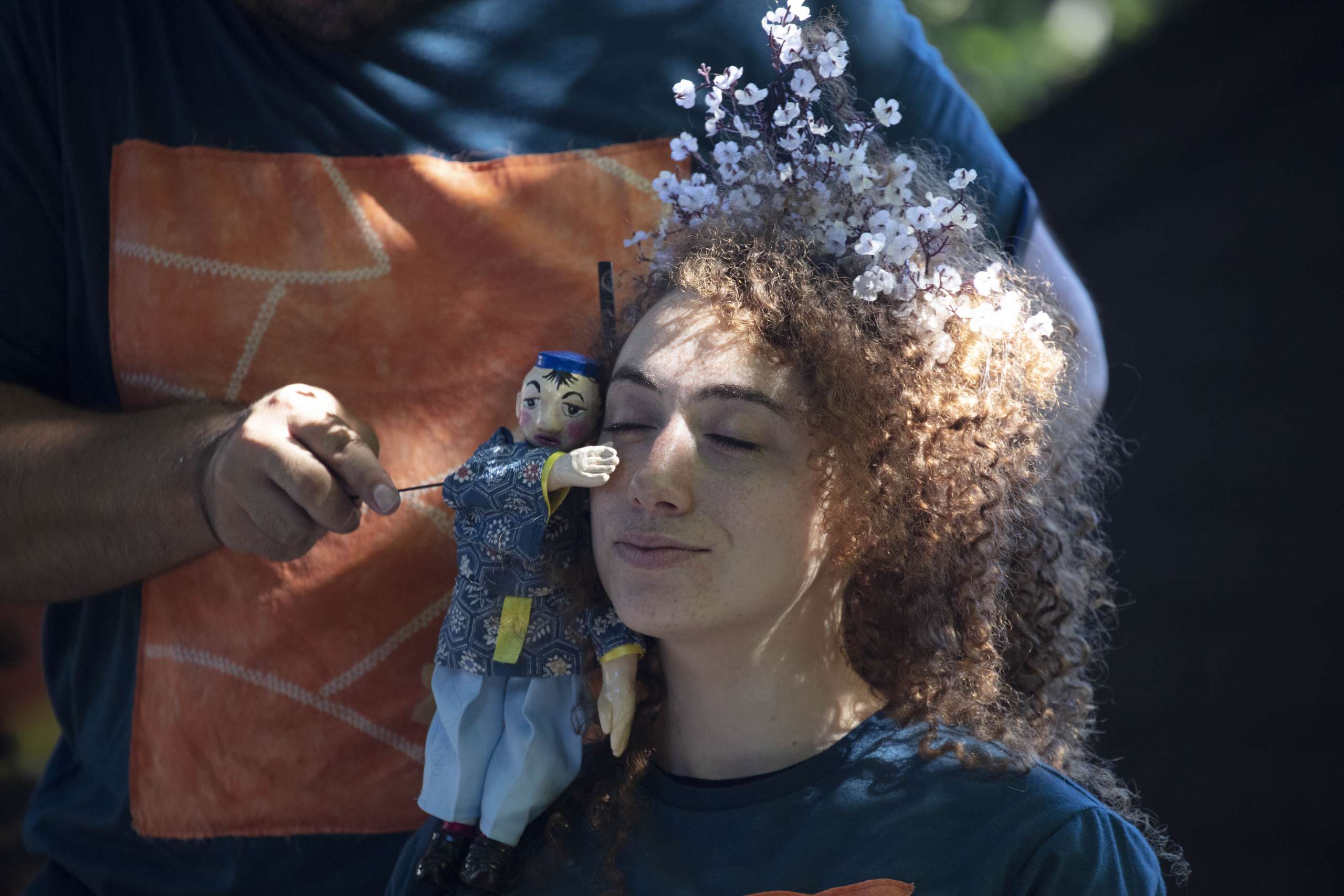 The 14th season of the festival, curated by David Kaplan, featured the world premiere of "The Lady from the Village of Falling Flowers" by Tennessee Williams, written, it seems, in the spring of 1935, when Williams was a student at the University of Missouri. The source material, "The Tale of Genji,"written around 1020 in archaic Japanese and popularized in the 1930s by Arthur Waley's English version, prompted Williams' imagination to soar. The Festival's kamishibai production of "The Lady from the Village of Falling Flowers" came from Washington DC's Spooky Action Theater, directed by Natsu Onoda Power. Continue reading →
Season 9: Tennessee Williams and His Circle of Friends
September 25 – 28th, 2014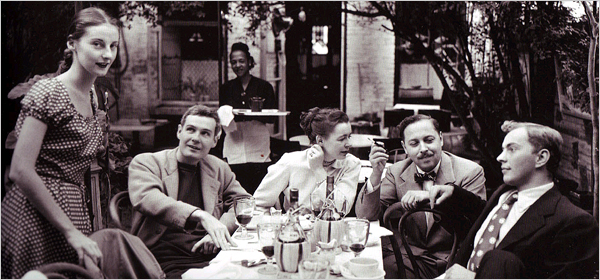 The 9th season of the festival, curated by David Kaplan, focused on the  theme of friendship in plays written by Tennessee Williams — and plays written by his friends: Carson McCullers, Yukio Mishima, Jane Bowles, and William Inge.  Continue reading →
The Welty Biennial
Classical Mississippi : Photography, Sculpture, Story-telling, Painting, Video, Architecture, Quilts, Graffiti, and Music.
April 10, 2015 to July 3, 2015 at the Mississippi Museum of Art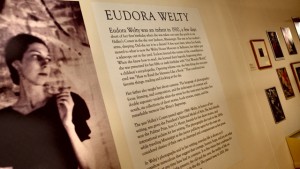 The Welty Biennial, curated by David Kaplan,  is named after Eudora Welty, who was born in Jackson, Mississippi in 1909 and died there in 2001. She wrote stories, novels, essays, memoirs and book reviews. She took photographs.
Inside the galleries of the Welty Biennial are Eudora Welty's words and photographs along with the work of other writers, photographers, and the artistry of painters, quilters, video-makers, and sculptors. Welty and the artists of the Biennial share a vision, and a source for their art, in the culture of Classical Greece which flourished over 2700 years ago.
The exhibits of the Welty Biennial include commentary by novelist Jesmyn Ward, winner of the 2011 National Book Award Winner for her novel Salvage the Bones; ninety photographs by Clarence John Laughlin, best known for his images of ruined plantation houses; star quilts made by Dorinda Evans of Clinton, Mississippi, whose quilts won the Constellation prize at  the 2015 Pieces & Strings Quilt Contest and Show;  graffiti by Armando Staten (aka TOPZ); electronic Constellation sculptures by James Seawright and virtual sculpture videos by Mimi Garrard. Both Seawright and Garrard are winner of the life-time achievement award from the Mississippi Institute of Arts and Letters.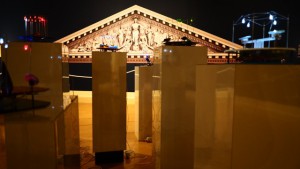 These are exhibited along with full-scale replicas of fragments from the ruins of Windsor Plantation in Port Gibson.  A hologram of the triangular pediment sculptures from the Mississippi State Capitol (sculpted by Robert Porter Bringhurst in 1904) is also on display. Photos of the exhibit by Ride Hamilton.
A RAINY DAY IN NEW ORLEANS
Tennessee Williams in the French Quarter
August 2014 to August 2015 at the Gallier House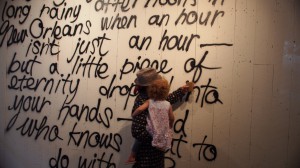 PHOTO CREDITS:
2019 photo by Nate Gowdy / Tanaquil LeClerc, Donald Windham, Buffie Johnson, Tennessee Williams and Gore Vidal, 1949 photo by Karl Bissinger.
Welty Biennial photos by Ride Hamilton
Father and daughter and a Williams quote, photo by Ride Hamilton