2018 -2019 SCRIPT ANALYSIS @ William Esper Studio
208 W 37th St (between 7th and 8th Avenues)
Monday, Tuesdays, Wednesdays 6:30
Doll House Oct 8, 9, 10
The Lesson   October 15, 16, 17
Three Sisters  October 22, 23, 24
A Streetcar Named Desire   October 29, 30, 31
Ah! Wilderness  November 5, 6, 7
Mrs. Warren's Profession  November 12,13,14
NOTE: NO CLASS THE WEEK OF THANKSGIVING
Moonstruck   November 26,27,28
Romeo and Juliet   December 3,4, 5
Macbeth January 7, 8, 9
Death of a Salesman January 14, 15, 16
The Homecoming (by Harold Pinter) January 21, 30, 31
When Harry Met Sally January 28, 29, 30
School for Wives (Richard Wilbur translation) February 4, 5, 6
Good Person of Szechwan (Manheim/Willett translation) February 11, 12, 13
Iphigenia in Aulis (M.S. Merwin translation)February 18, 19, 20
Circle Mirror Transformation February 25, 26, 27
Going to miss class? email to: ispotcommentary@hotmail.com
Links to some online versions :
Doll House
The Lesson
Three Sisters
A Streetcar Named Desire
Ah! Wilderness
Mrs. Warren's Profession
Moonstruck
Romeo and Juliet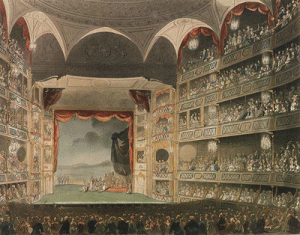 Download assignments:
click to pronounce those names!
For ordering hard copies of Five Approaches to Acting at a discount:
Ask about the coupon code in class.
It will work for any or all of the Five Approaches books on the University Publishing Solutions site.
Links for individual books that relate to work in class: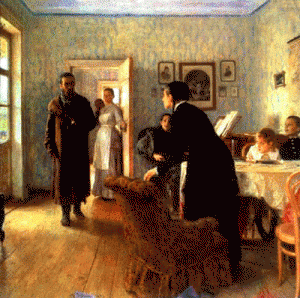 From Moonstruck
RONNY: Loretta, I love you. Not like they told you love is and I didn't know this either. But love don't make things nice, it ruins everything, it breaks your heart, it makes things a mess. We're not here to make things perfect. Snowflakes are perfect. The stars are perfect. Not us. We are here to ruin ourselves and break our hearts and love the wrong people and die!