Zaira Cervantez (the Aunt) in green, Arianna Gonzalez (Rosita) in pink.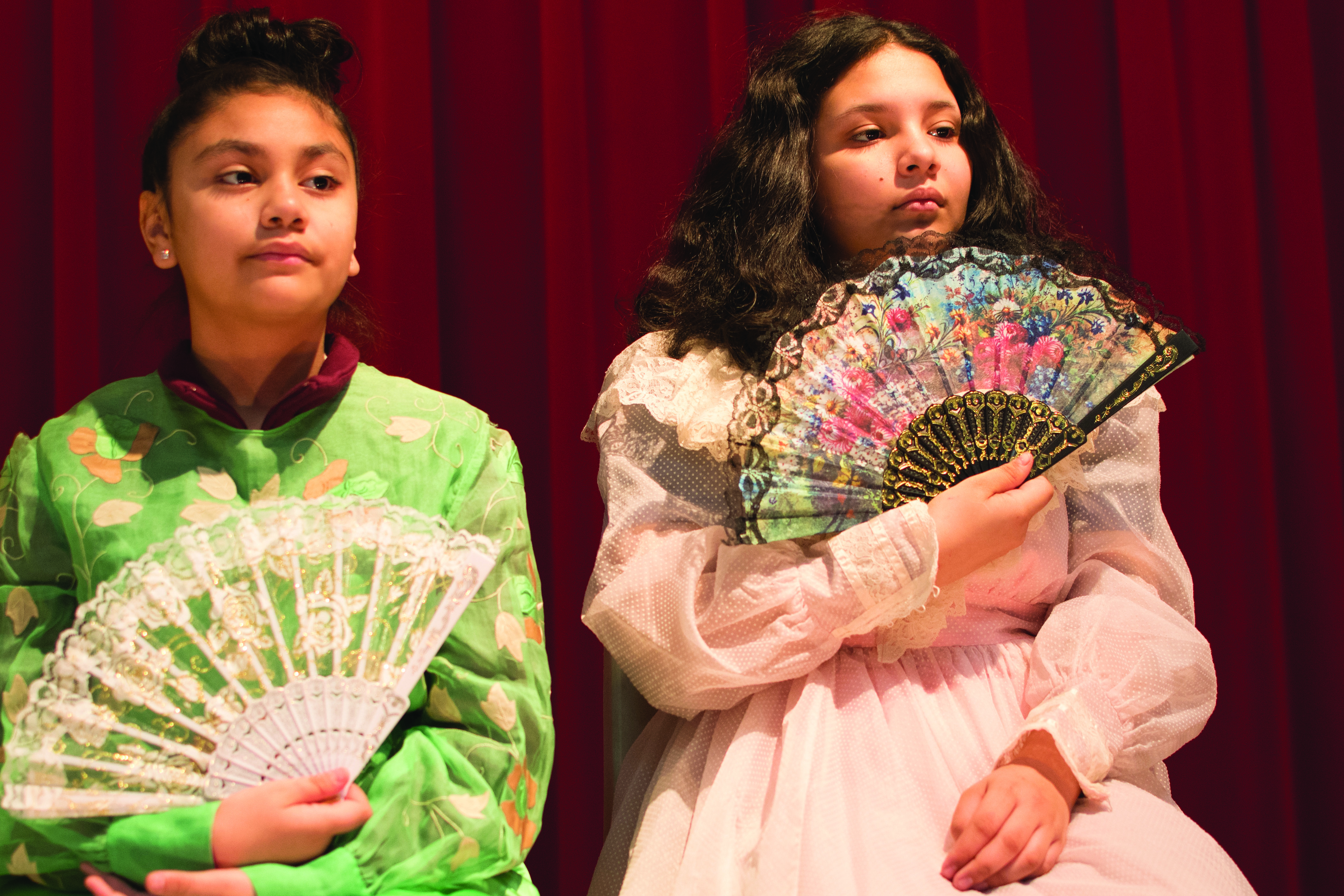 The aesthetic is announced in Act II:
AUNT. What did you drop?
HOUSEKEEPER. A thermometer case. Louis Quinze style.
AUNT. May I see it?
HOUSEKEEPER. For Rosita's Saint's day.
AUNT. It's a precious thing.
HOUSEKEEPER,  In the middle of the velvet there's a fountain made out of real shells. Over the fountain there is a wire arbor with green roses. The water in the basin is a group of blue sequins and the stream of water is the thermometer itself. The puddles around are painted in oil and upon them a nightingale drinks, all embroidered in golden thread. I wanted it to have a spring and wind up and sing, but that could not be.
AUNT. That could not be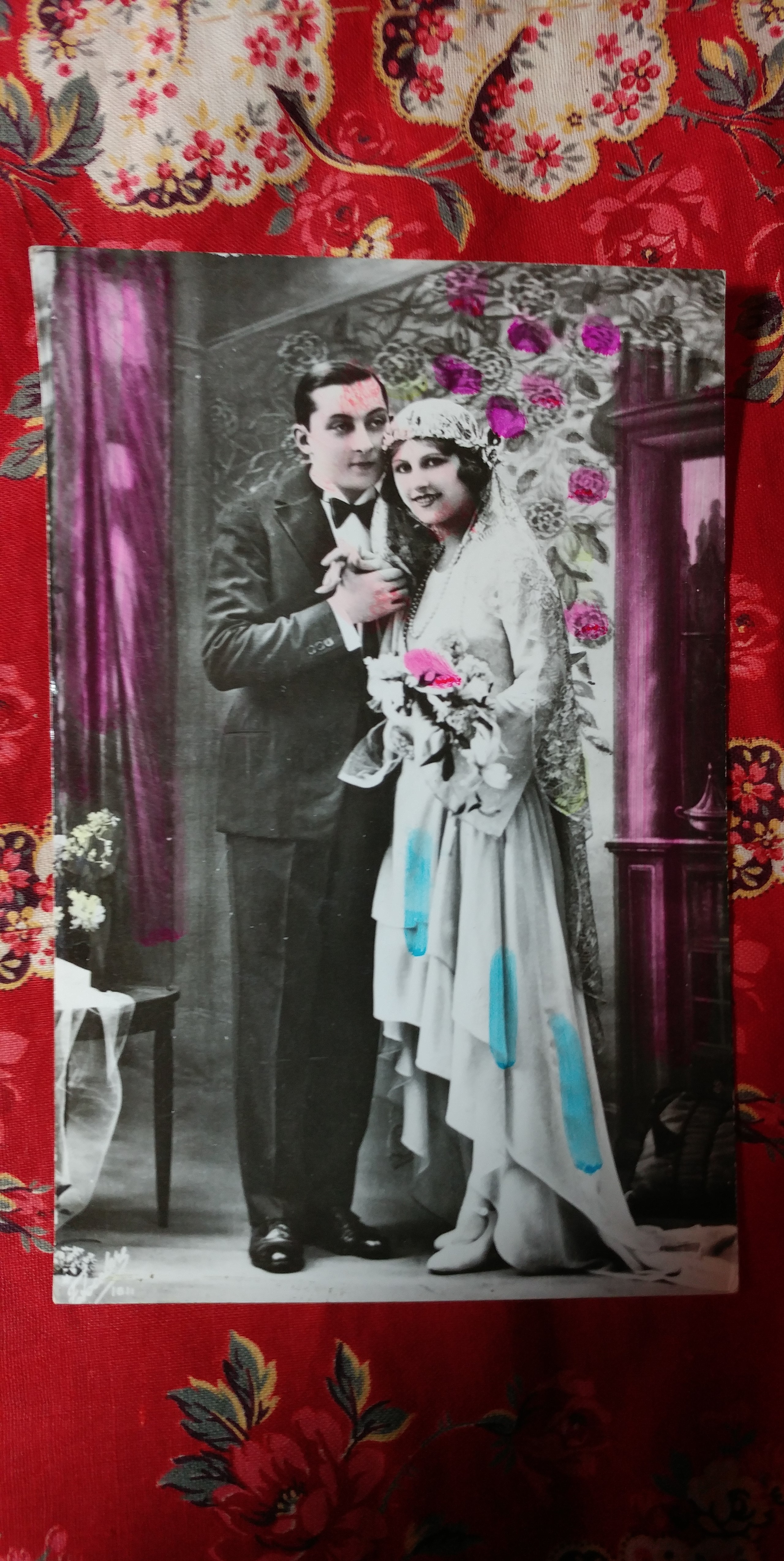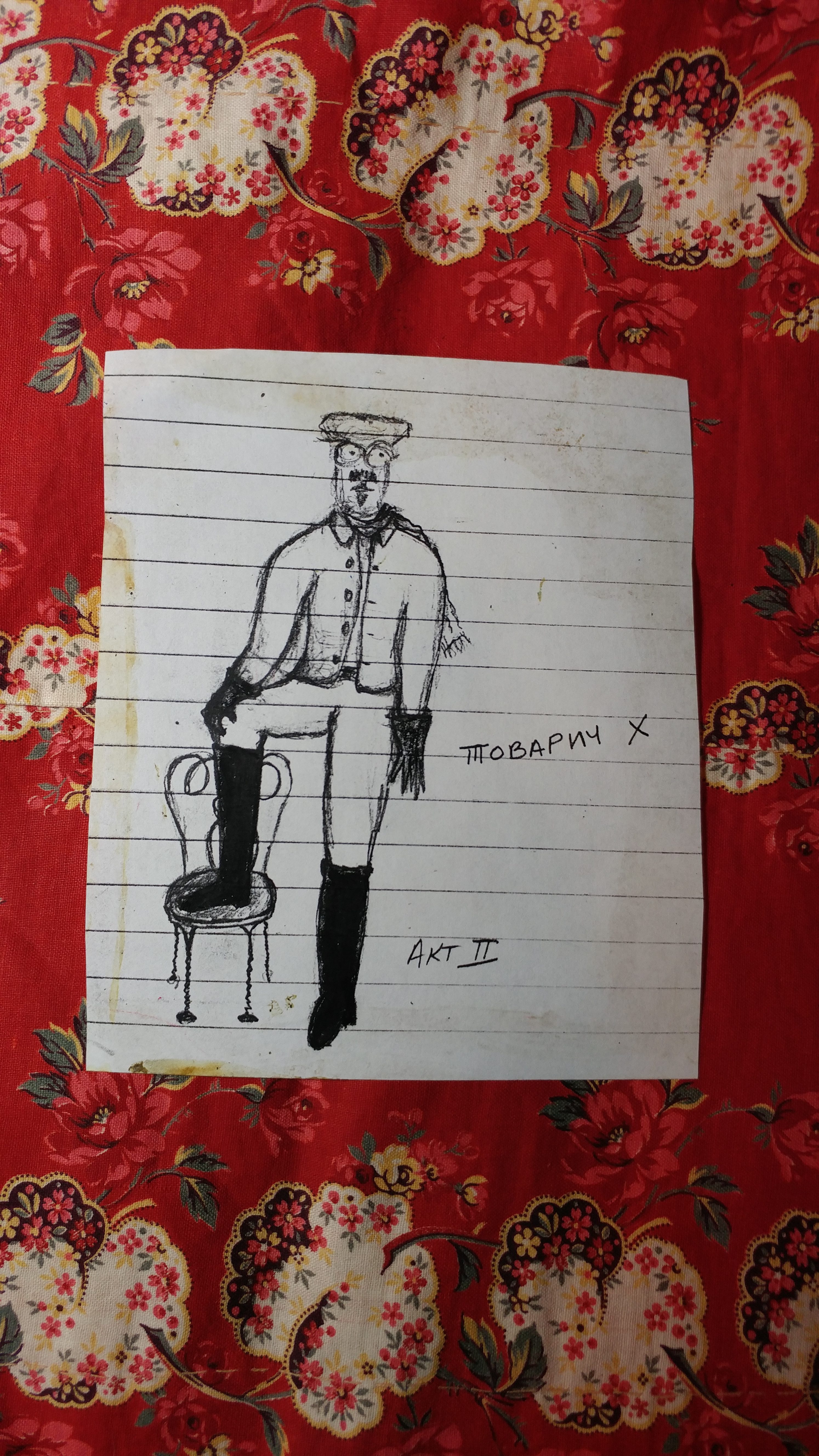 "To signal the end of a poem he sometimes held a rolled napkin to his forehead and let it fall like a curtain over his face."
– from  Lorca: A Dream of Life  by Leslie Stainton.
Jeffrey T. Larson's paintings "Over the Line" and "Rose Print" (both circa 2008)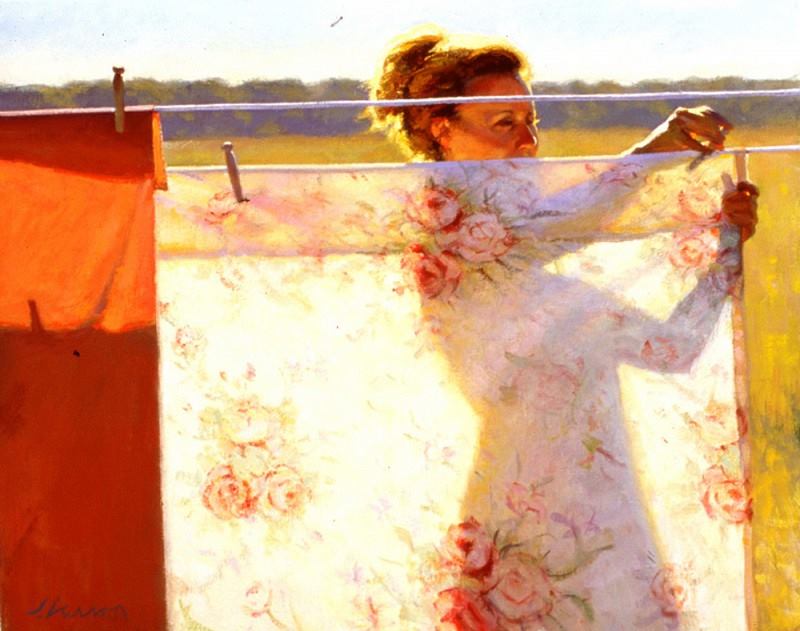 Patterns (2001?)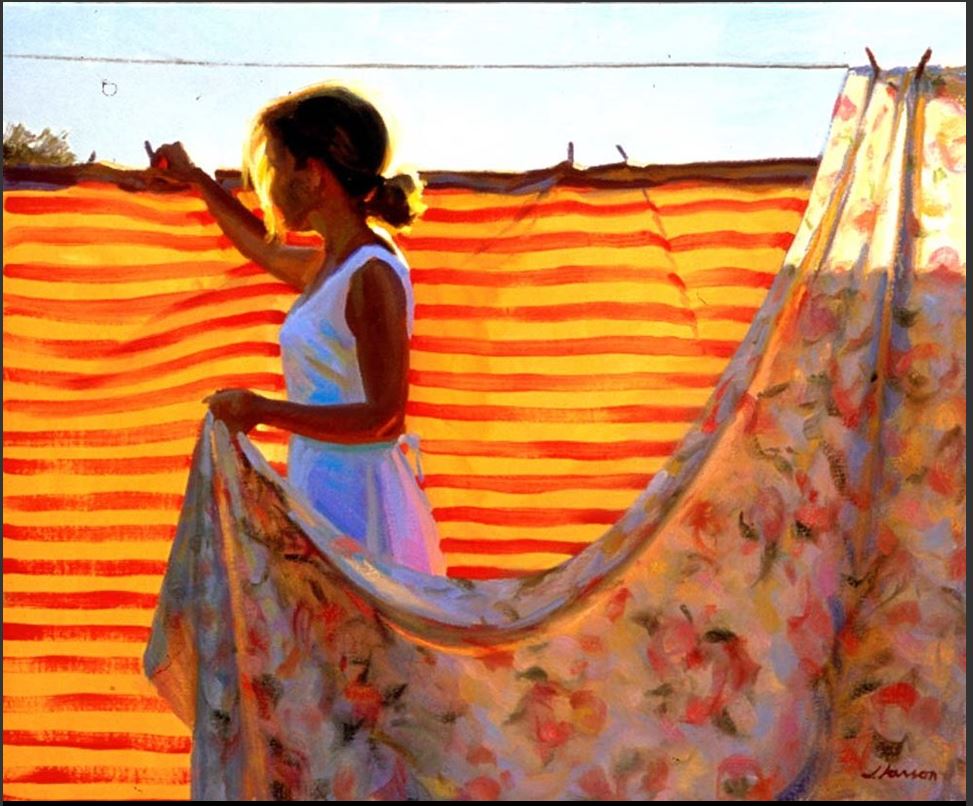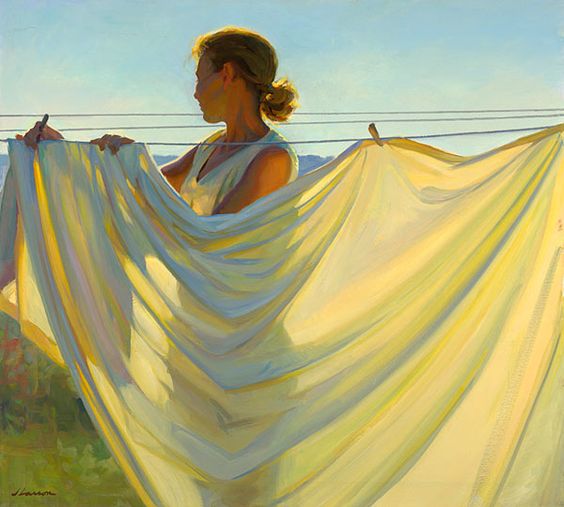 and Charles Courtney Curran "Shadows"