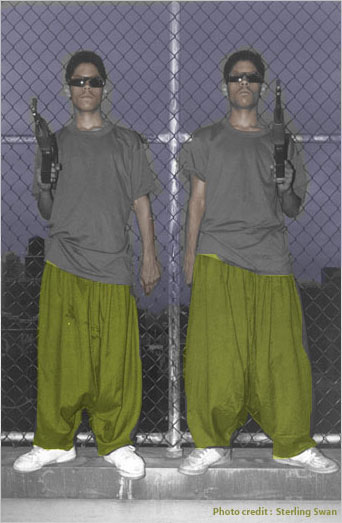 Mr. Bertolt Brecht, 
He says that you can
Take apart a man
And make another man.
How could you do that?
How could that be?
To take another man
And turn him into me?
Can a man be planned
like a brand new car?
Stand him on his head,
Take away his heart?
A re-arranger from
Friend to stranger:
To take a peaceful man
And make him
Full of danger?
Brecht's story in rap lyrics and improvised scenes performed on the roof of The Boy's Club of America
at East 111th St and 1st Avenue, NYC