A compact disc recording of Alison Fraser's sizzling performance.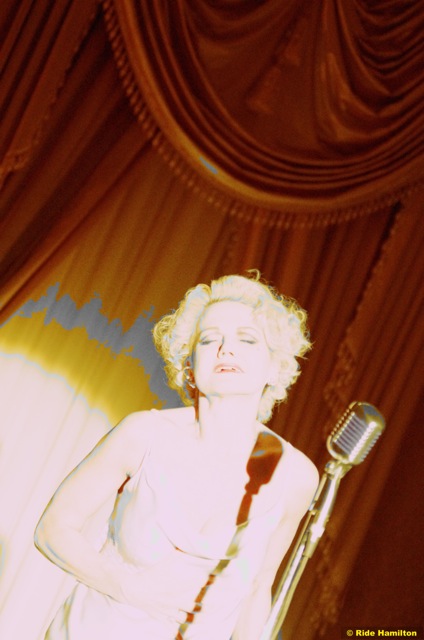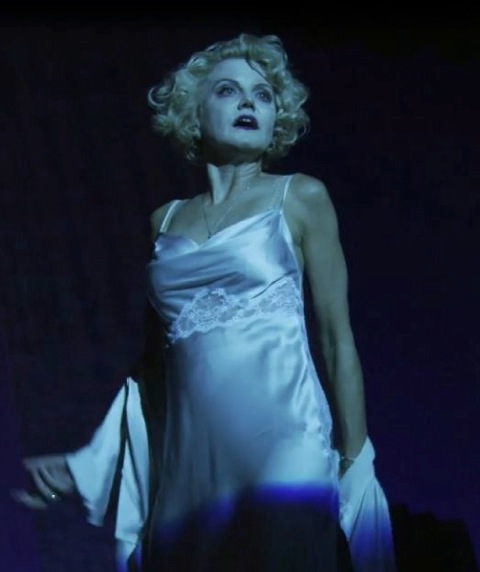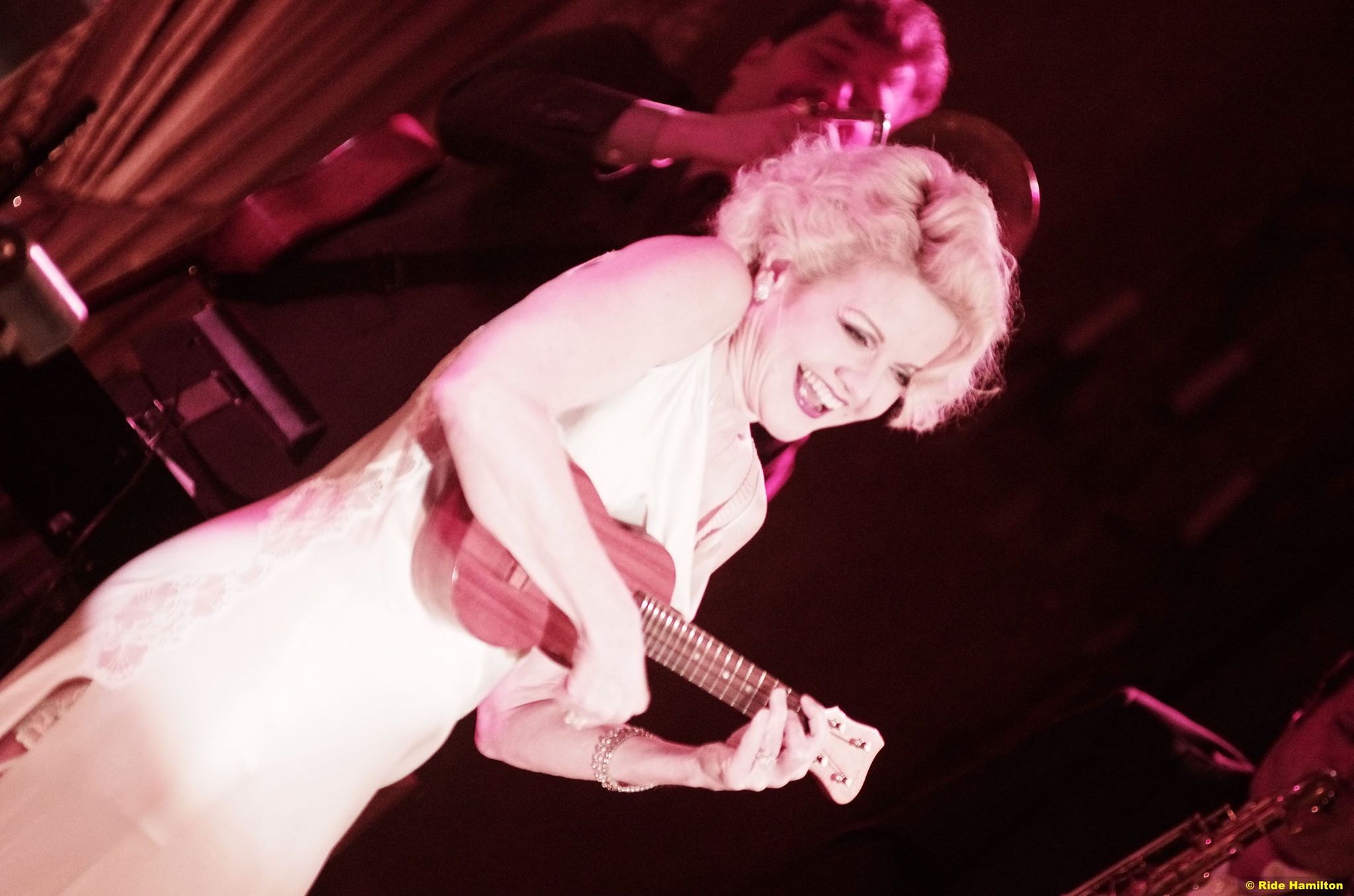 In a play written by Tennessee Williams, music is the sound of paradise drifting in from around the corner, across the alley, from the room next door, the promise of love and happiness just out of reach, leading us on to believe in the  possibility of love and harmony somewhere, if not where we are, listening in circumstances far removed from love or happiness.
Alison Fraser begins her extraordinary voyage to paradise through Tennessee Williams: Words and Music led on by  extraordinary New Orleans musicians, the Gentlemen Callers, under the baton — alongside the hot piano chords — of orchestrator Allison Leyton-Brown (photograph below by Ride Hamilton)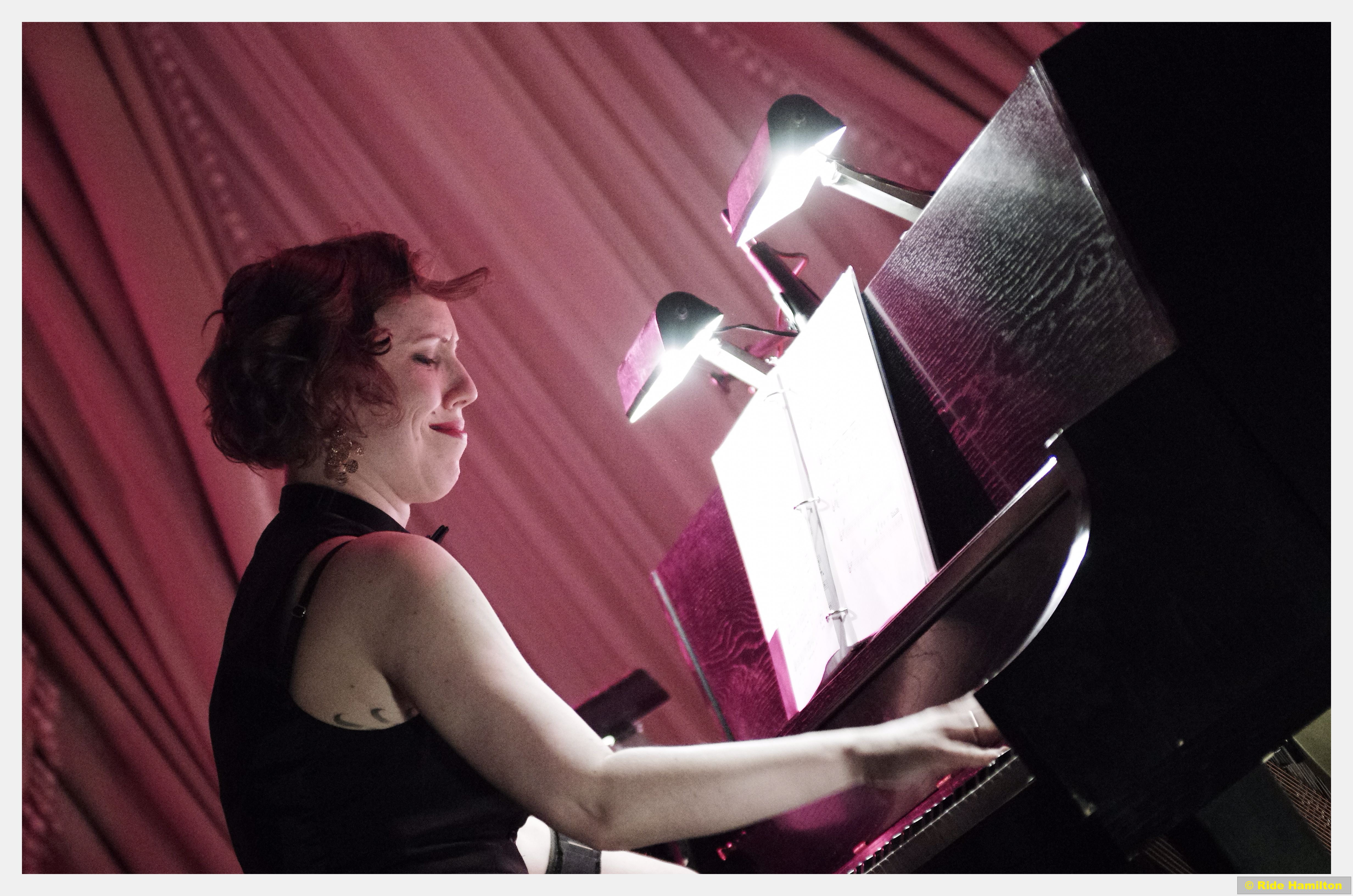 "If I Didn't Care" and the dozen tunes that follow were chosen by Tennessee Williams to be sung in his plays — Streetcar among others — as counterpoint to his dialogue. 2012 & 2013 live performances in New Orleans, Provincetown, and Columbus MS where Tennessee Williams was born.
Something lovely and mysterious, haunting one's spirit just as Williams' characters clutch at the solace that, like his distant melodies, so often eludes them.
New Orleans Times Picayune
Characters wanting to believe in a pretty world and their own reinvented pasts or projected futures dovetails nicely with songs that paint idealized portraits of romantic devotion and smooth-paved roads of life. Sweet, simple songs feel ironic or sadly empty, in danger of imploding along with dreams. The blues seem a deeper blue, although they're sung lightly (there's that irony again—and good ol' subtext). With context and the uniquely heartbreaking Fraser voice, and these special atmosphere-drenched arrangements by pianist Allison Leyton-Brown for a great little band, this is a fascinating ride.
Talkin Broadway.com
http://www.talkinbroadway.com/sound/april1014.html
For further information and press:
http://www.twwordsandmusic.com/