Tennessee Williams' Alma, in love since childhood with the boy next door.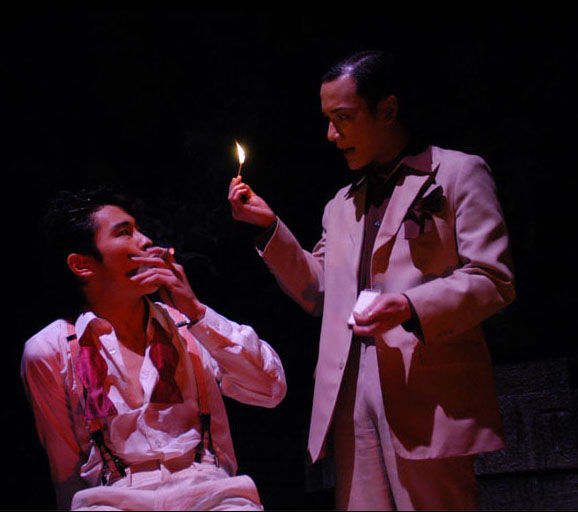 In an interview given in 1972, Williams said "I think the character I like most is Miss Alma … You see, Alma went through the same thing that I went through – from puritanical shackles to, well, complete profligacy."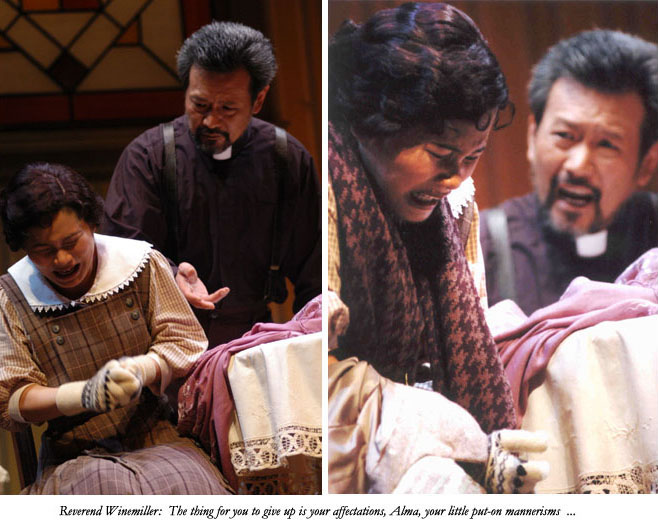 The Hong Kong Repertory Theatre has, for 37 years, presented a varied program of Western classics, modern Asian drama, and historic Asian literature all performed in Cantonese.  The Hong Kong Rep Eccentricities  rehearsed and performed during the SARS epidemic. It was nominated for several awards for acting and design.
"Shine on Harvest Moon" began each performance, one of many period American songs sung in Cantonese. The townspeople first appeared as shadows, in later scenes they projected shadows.