Lorca's play about the cruel beauty of passing time, written in 1935.
Set in 1900 Granada, Spain.
Doña Rosita rehearsing in Lubbock, Texas. Left to right: Esperanza Gonzales, Fernando Ramirez, Malāna Wilson, Anna Ruth Aaron-DeSpain.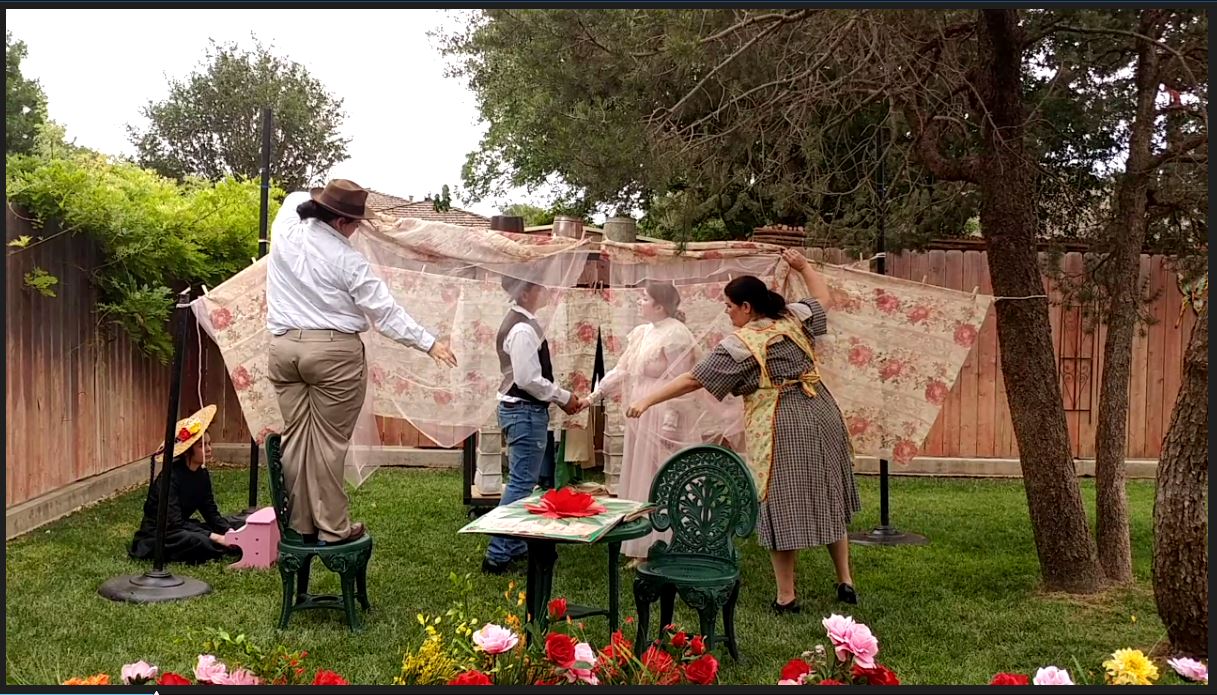 Below: Malana Wilson rehearsing (Rosita)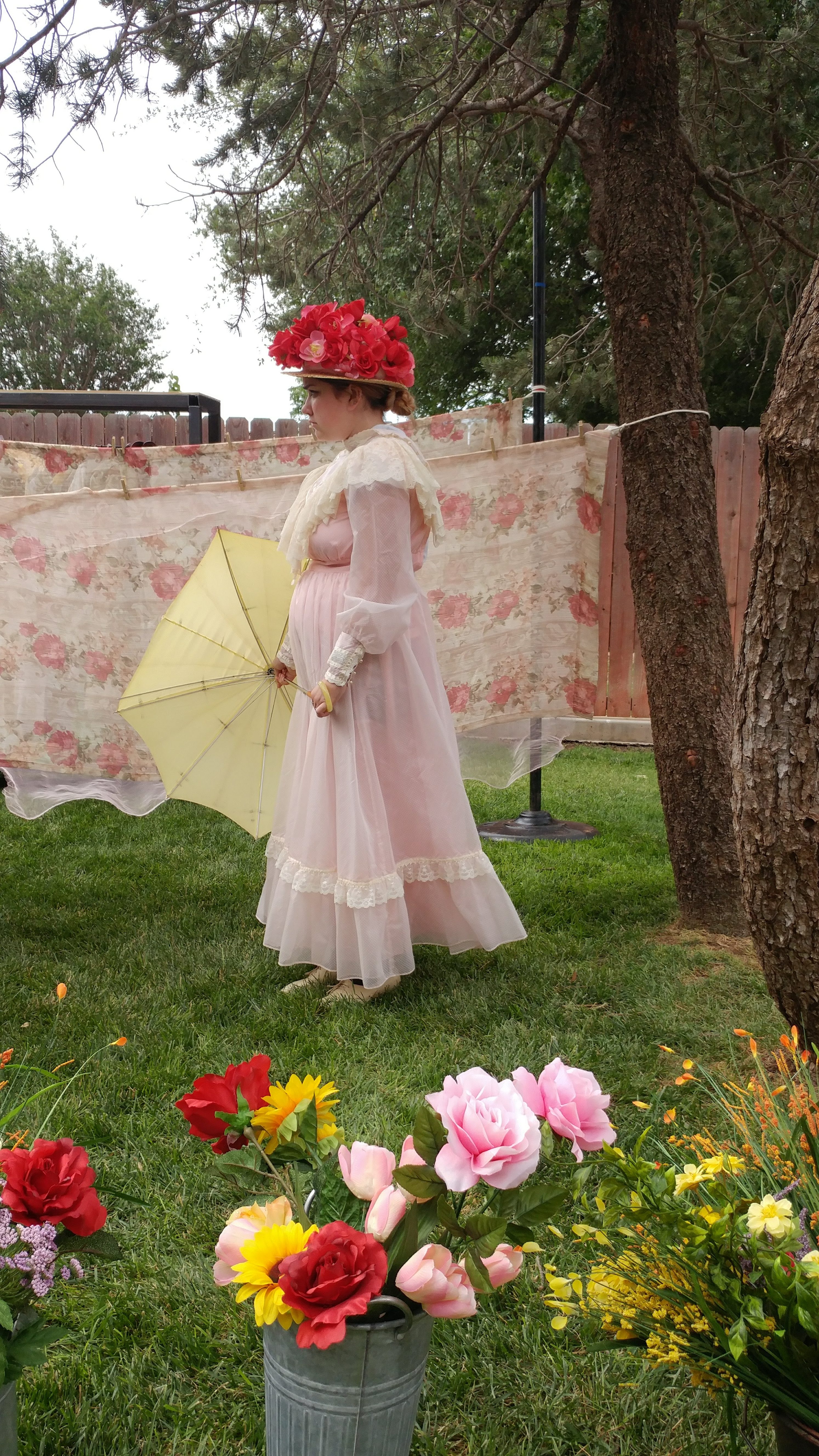 Below: Lorca and his sister Isabella in 1914, when Federico was 16.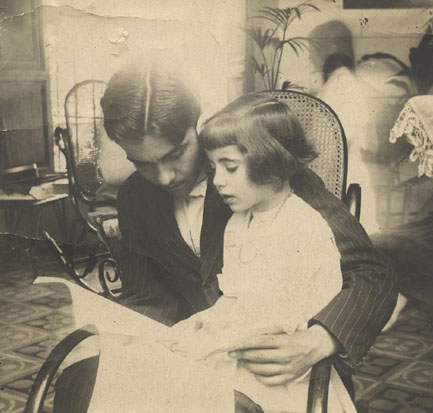 From a letter written when Lorca was 18:
Ahead I see many problems. many eyes which will imprison me, many difficulties in the battle between heart and head, and my emotional flowering wants to take possession of its sunlit garden and I make an effort to enjoy playing with the paper dolls and toys of my childhood, and sometimes I lie on my back on the floor and play comadricas with my baby sister (I adore her) . . . but the phantom that lives within us and which hates us pushes me forward. And we have to carry on because it's our lot to grow old and die, but I don't want to listen but, never­theless, with each day that passes I have another doubt and another sadness.
[
comadricas 
is a game of imitating the neighbors' gossip]
The aesthetic is announced in Act II:
AUNT. What did you drop?
HOUSEKEEPER. A thermometer case. Louis Quinze style.
AUNT. May I see it?
HOUSEKEEPER. For Rosita's Saint's day.
AUNT. It's a precious thing.
HOUSEKEEPER,  In the middle of the velvet there's a fountain made out of real shells. Over the fountain there is a wire arbor with green roses. The water in the basin is a group of blue sequins and the stream of water is the thermometer itself. The puddles around are painted in oil and upon them a nightingale drinks, all embroidered in golden thread. I wanted it to have a spring and wind up and sing, but that could not be.
AUNT. That could not be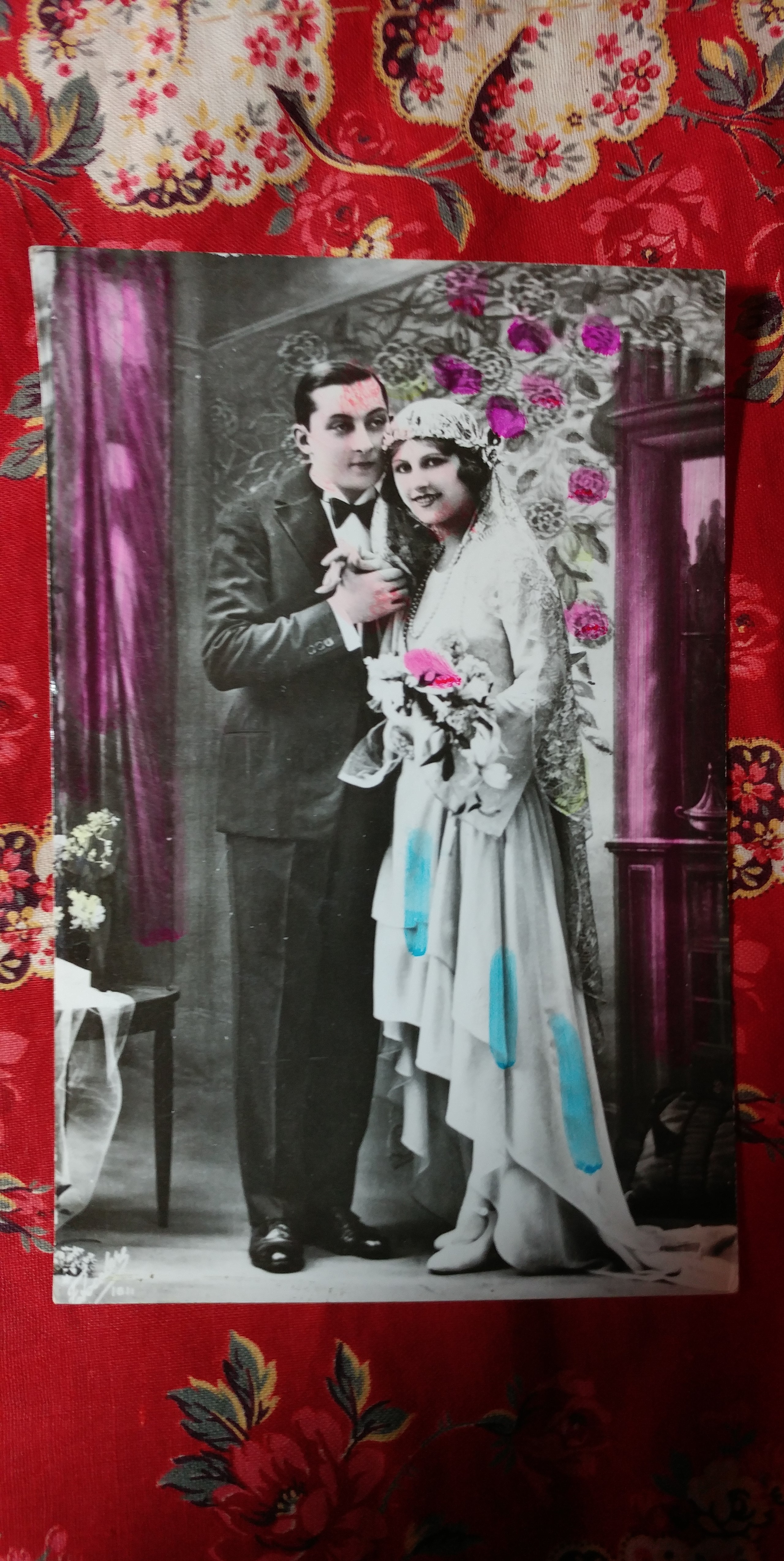 1994 notebook page  below,  preparation for a production in Samara, Russia. The theater caught on fire and the production was canceled.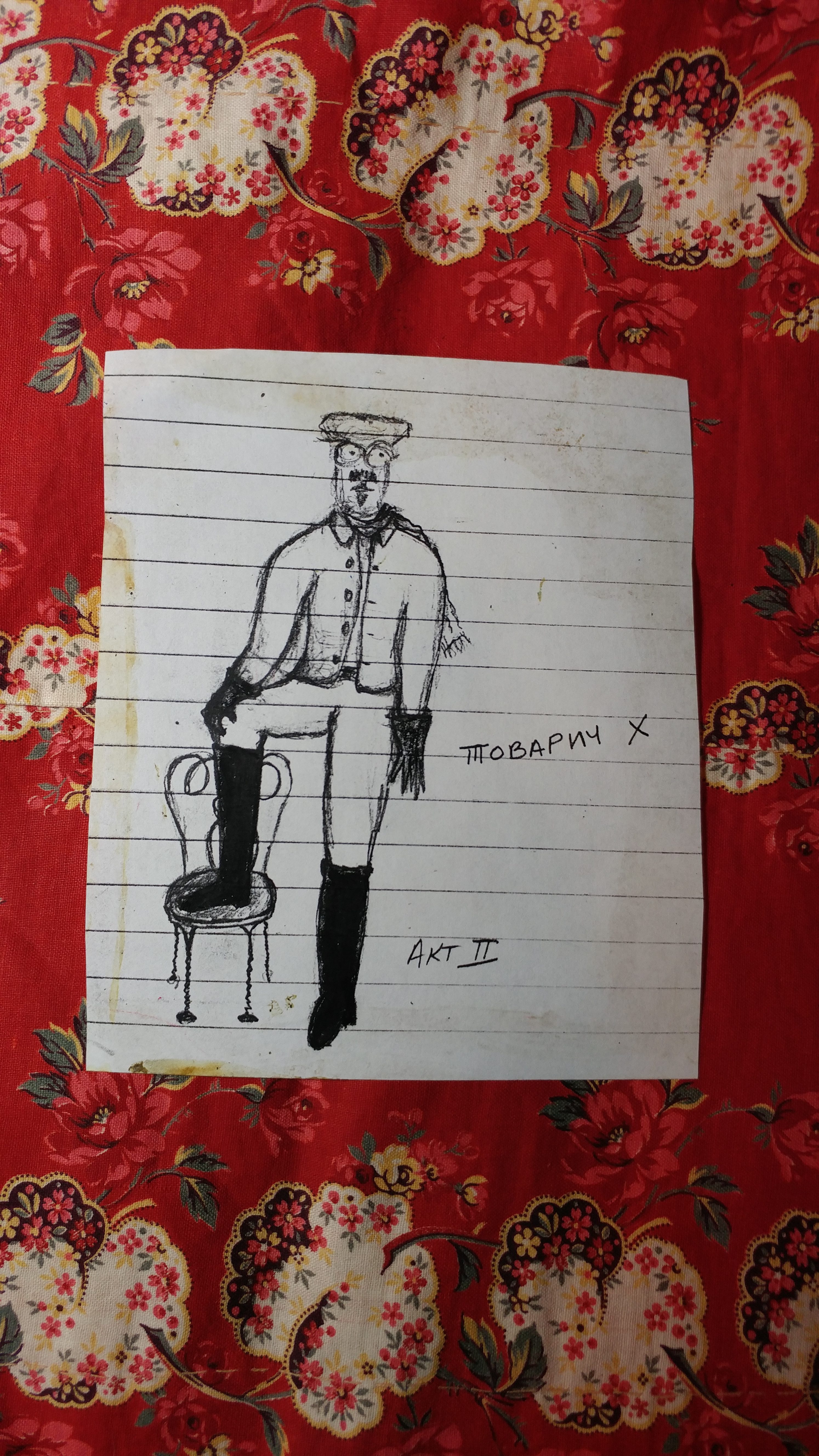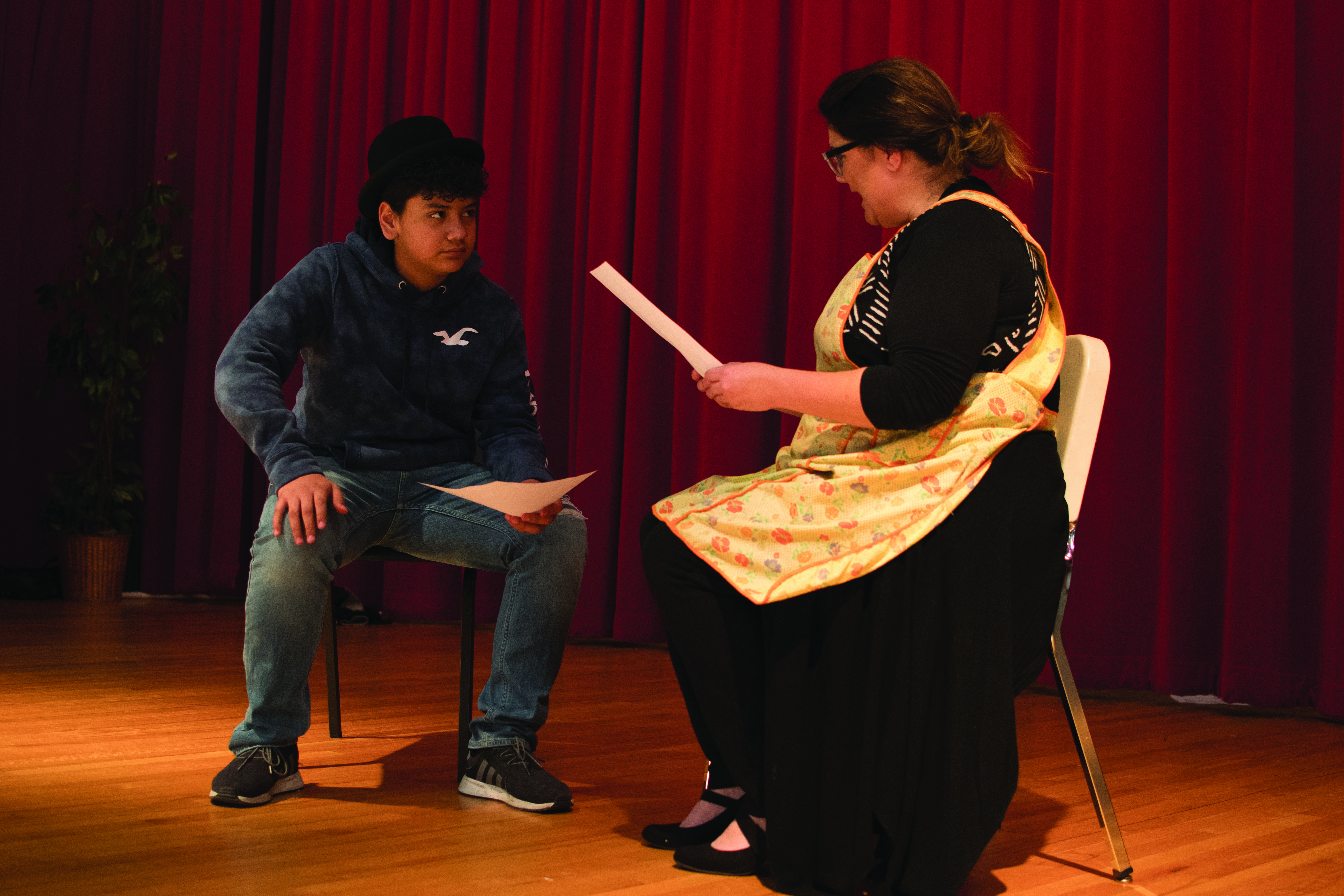 Above, Señor X (Fernando Ramirez), the Housekeeper (Anna Ruth Despain)