Tennessee Williams' first version of The Rose Tattoo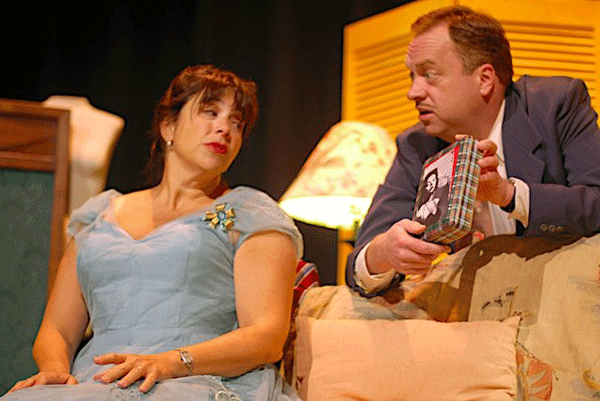 Tennessee Williams worked up his full-length plays by writing short versions first. His ease and excellence at devising one-acts was such he wrote over seventy of them — and we discover more every year. Some of these short plays resemble painter's sketches intended as preparation for a larger canvas. Some sketches are rough, some are finished works in themselves.
The Dog Enchanted by the Divine View was discovered at the Ransom Center in Austin, Texas by Canadian scholar Brian Parker. On the first page of the manuscript, Williams typed "A 1-act sketch from which 'The Rose Tattoo' derived." Parker dates it to the spring of 1948, when Williams was visiting Italy and Sicily. Several titles are given. The Italian version Il Cane Incantato della Divina Costiera seems to be a phrase Williams overheard, found catchy, and translated himself with creative misunderstanding.
Dog Enchanted introduces the central characters who appear in The Rose Tattoo and sets up the premise of the action. A truck driver courts a juicy Sicilian widow who takes in sewing in a Gulf of Mexico shrimping village. Offstage, the widow's 15 year-old daughter is on her own first date. Single sentences ("a woman can't live in a grave" and "I love my husband with all my heart" contain clusters of meaning that, in the full-length version, Williams will unpack into lyrical outpourings of impassioned romanticism.
Nancy Casarro and Larry Coen created the roles. Photos by Sophia Piel.