A repertory of extraordinary monologues performed in English, Italian, Spanish, German, French, and gibberish.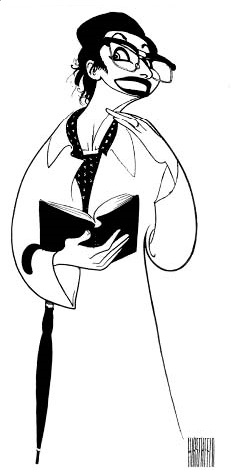 Patricia Norcia has performed the works of Ruth Draper since 1980.
Directed by David Kaplan she has built a repertory of over nine hours.
The program includes:

The Italian Lesson
In a Church in Italy
Three Women and Mr. Clifford
The Actress
A Scottish Immigrant at Ellis Island
A Southern Girl at a Dance
A Class in Greek Poise
At the Court of Philip IV
Four Imaginary Folks
A Children's Party
Doctors and Diets
Ruth Draper (1884- 1956), the author, was the greatest of America's solo performers. She began her character sketches in early childhood, mimicking her family's tailor and seamstress. Draper's fame as gifted amateur from New York society took her to state dinners at the White House and many royal occassions in Europe. Her first professional stage performance, in London 1920, was an instant success. She began extensive tours soon after. From Broadway to Bangkok she performed only in plays she wrote for herself, more than fifty pieces in which she appeared onstage alone. She died in her sleep after a matinee and evening performance on Broadway.
The World of Ruth Draper has appeared in theatres internationaly and throughout America for more than 20 years. A partial list of venues:
Carnegie Recital Hall, The Promenade Theatre, The Cherry Lane Theatre, Munich's Gasteig Theatre, London's Duke of York's Theatre, The Isabella Stewart Gardiner Museum in Boston, The University of the South, The Berkshire Theatre Festival and Miss Draper's beloved Dark Harbour, Maine.
A recording of Miss Norcia performing Draper's A Class in Greek Poise and other pieces was released by Original Cast Recordings in 1999.
The cartoon by Al Hirchsfeld is of The Italian Tourist from In a Church in Italy.