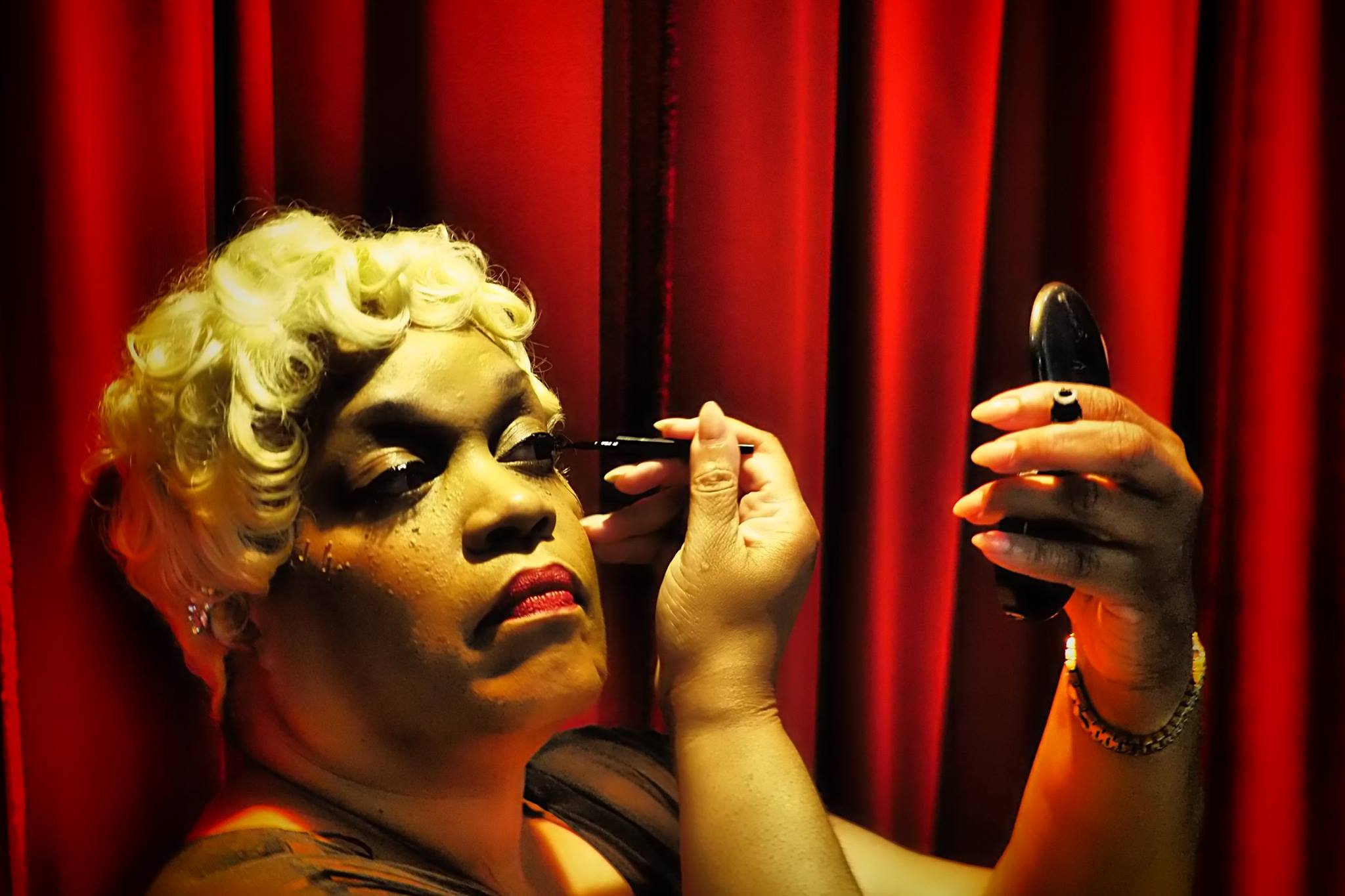 Tennessee Williams was often asked  "After the onstage action of
"Streetcar Named Desire," what would happen to Blanche?"  He had a
stock answer: she would start an affair with the asylum doctor, seduce
him into granting her an early release, and then set up a successful
hat shop in the French Quarter.
If you asked. "What  happens to the title character of Tennessee
Williams' play "Hello fro Bertha" after she's lying near death on her
sickbed?  Maybe Bertha doesn't die, maybe she gets up from her pity
party, Feeling much better after all that crying,  she goes downstairs
to sing. Maybe the magic of the other isn't the Paradise of Heaven,
but the Paradise she's singing about: the Paradise of earthly
pleasure.
"Bertha in Paradise" is a saucy stew of bawdy songs that Anita Jackson (playing Bertha) greeted audiences with at "The Rooming-House Plays" for the 2016 TW Fest in St. Louis.  For the 2017 TW Fest in St. Louis, Anita returned as Bertha, crooning the blue-sy  "I Want a Little Sugar in my Bowl" slipping into the cult classic  "If It Don't Fit Don't Force It," and sharing the sophisticated passion of ColePorter's "I've Got You Under My Skin." With Charles Creath on the keyboards Joel PE King as a handy stagehand, and Donna Weinsting reprising the role of Goldie singing "Would Anybody Here Want to Try My Cabbage?"