Plays about death and longing, written by Tennessee Williams and performed with live music in a St. Louis mansion.
As refuge from the battle of life, in his plays Tennessee Williams offered men and women rented beds, often in the rooms of a  boarding-house.  Four short plays set by Williams in rented rooms in St. Louis,  performed in the rooms of the historic Stockton House in St. Louis, under the direction of David Kaplan with Brian Hohlfeld staging "The Pink Bedroom."
Audiences move from room to room to witness an unlucky goodtime girl retain her pride in "Hello from Bertha," enjoy a veteran shoe salesman restored to glory in "The Last of My Solid Gold Watches," cheer as a fearless mistress asserts her power in "The Pink Bedroom," laugh as a touring chorus girl, in the play titled "In Our Profession," tries to settle down in Saint Louis – but with the wrong man.  Curling through the halls, the sound of the St. Louis blues. Photos by Ride Hamilton.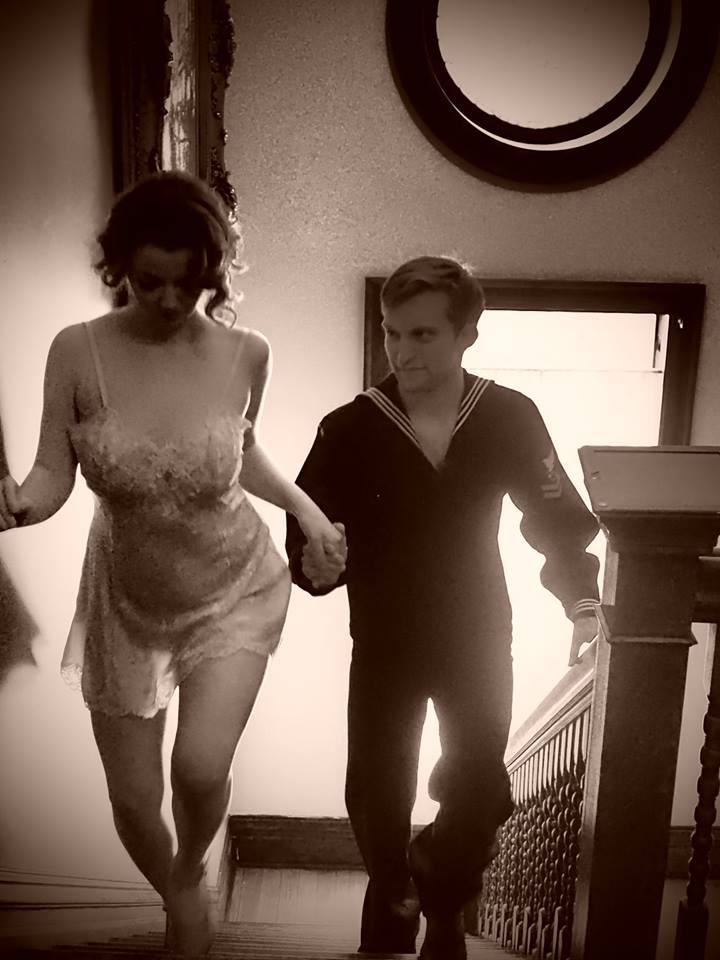 Part of the first annual Tennessee Williams Festival St. Louis, May 11-15, 2016.