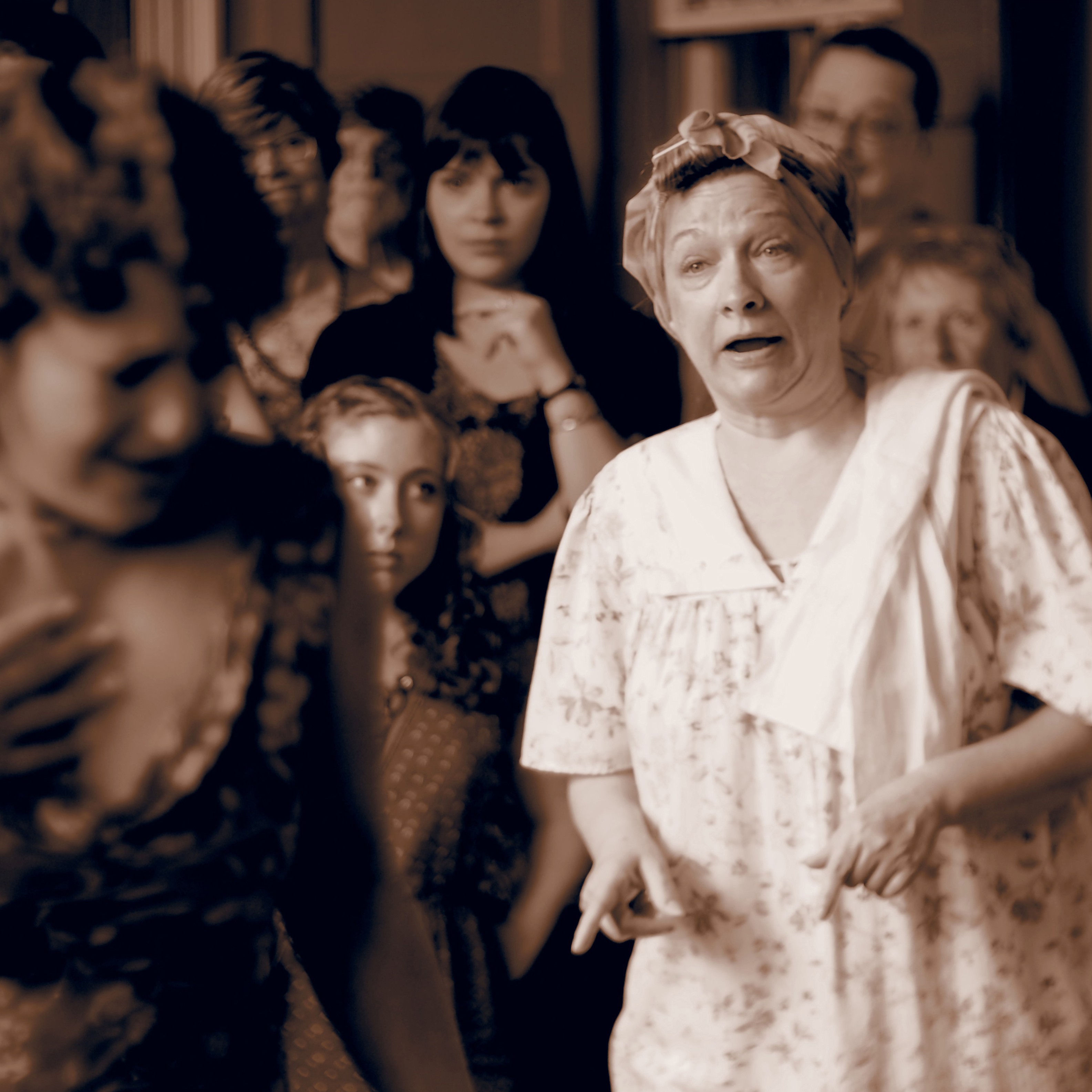 Tennessee Williams set many of his plays in hotel rooms and boarding-houses: way stations between life and death, dream and reality.
As part of the 29th annual Tennessee Williams/New Orleans Literary Festival March 25th  through 29th the rooms of the historic Hermann-Grima House Museum at 820 St. Louis Street  echoed with performances of plays by Tennessee Williams written and set in the French Quarter.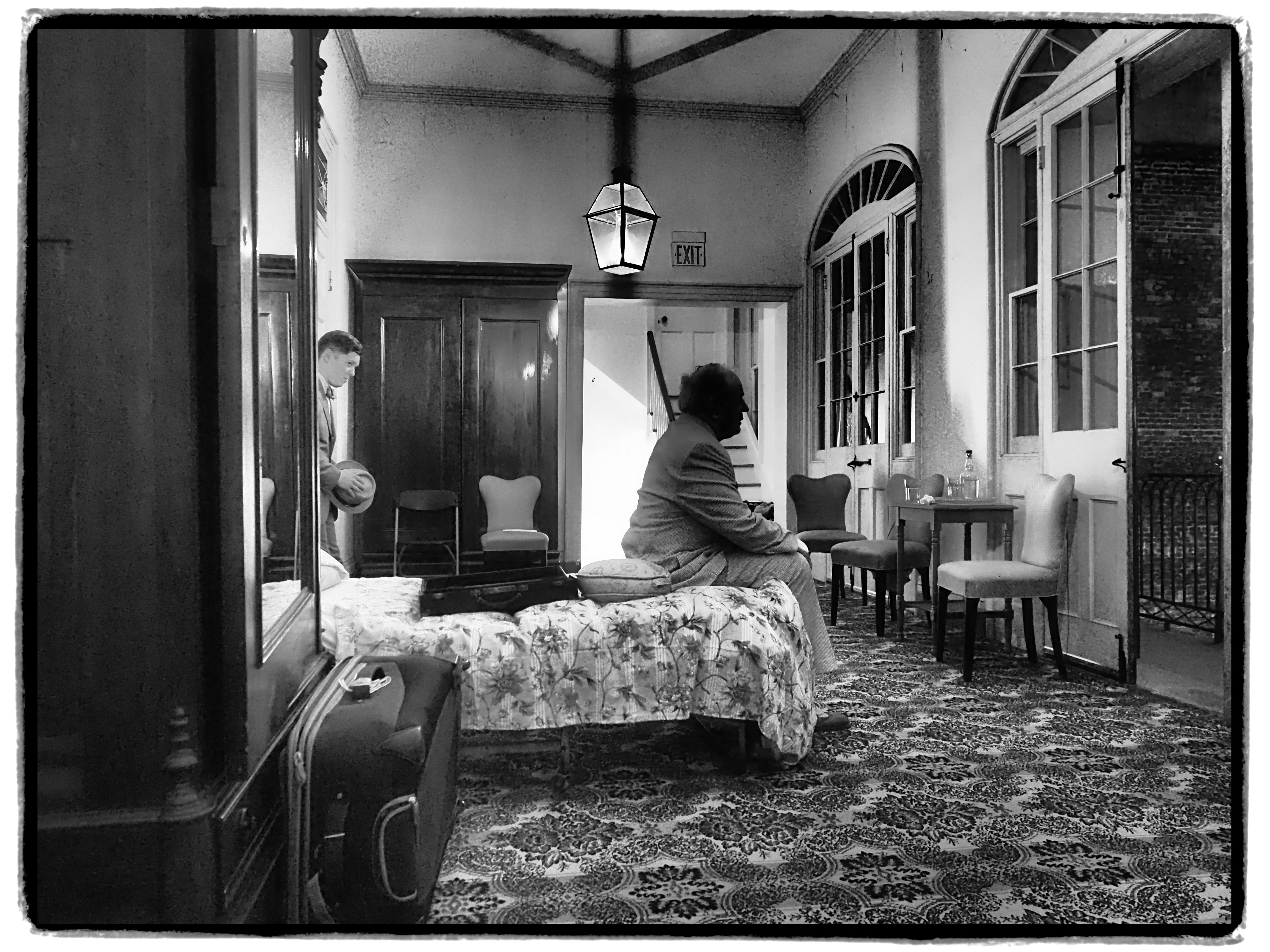 Live music accompanied the 2015 New Orleans edition.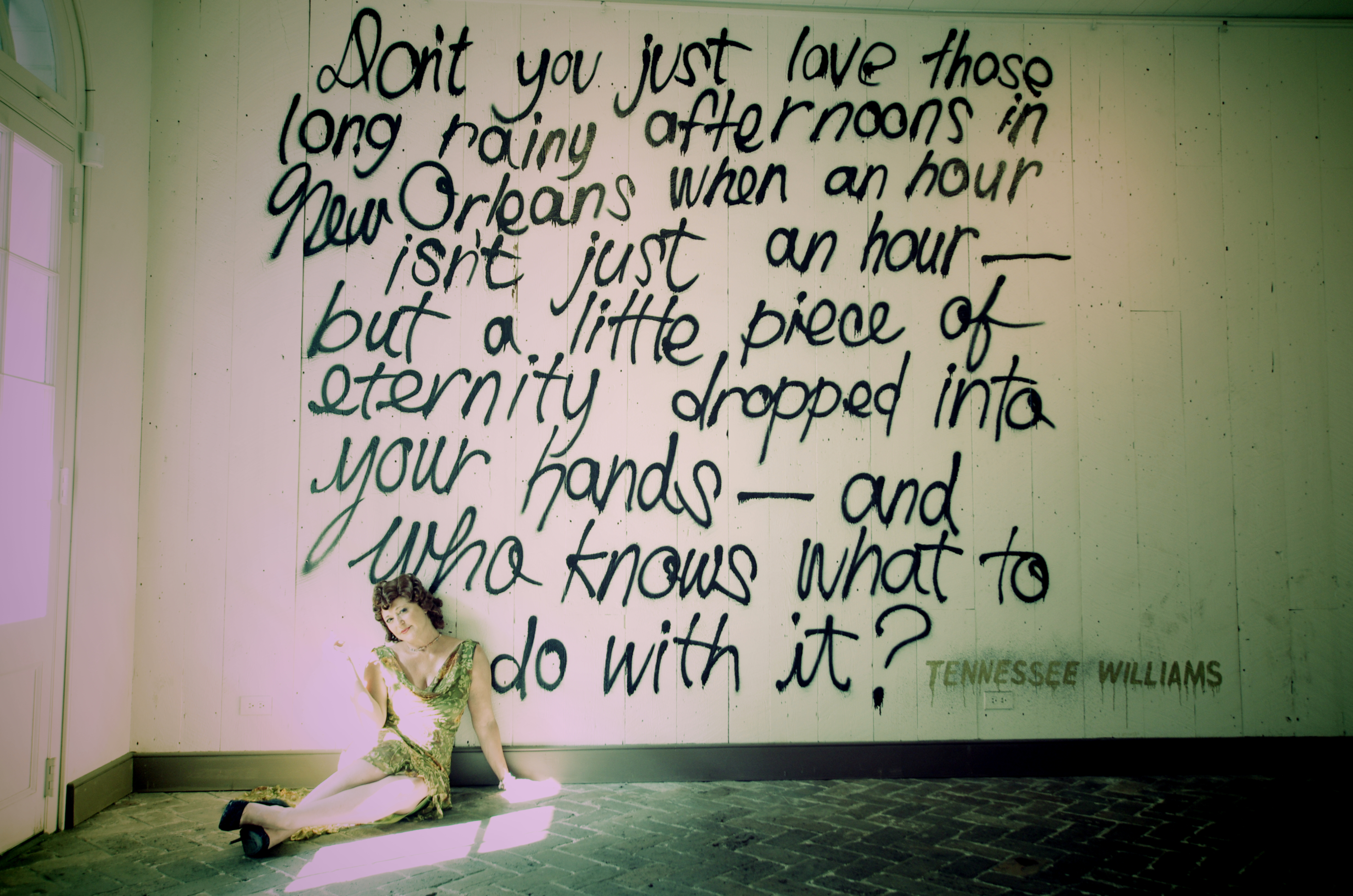 A related installation, "Tennessee Williams Neighborhood – A French Quarter Perspective" at the Gallier House, 1132 Royal Street, provides background to the playwright's life in the Quarter.
Photos by Ride Hamilton:  Desiree Ledet as Mrs. Wire in The Lady of Larkspur Lotion. Joel Derby as Bob Harper, George Sanchez as Mr. Charlie in The Last of My Solid Gold Watches.  Kathryn Talbot on the floor of the Gallier House.