三個高女人 Edward Albee's meditation on aging and identity at the Hong Kong Repertory Theater. Performed in Cantonese.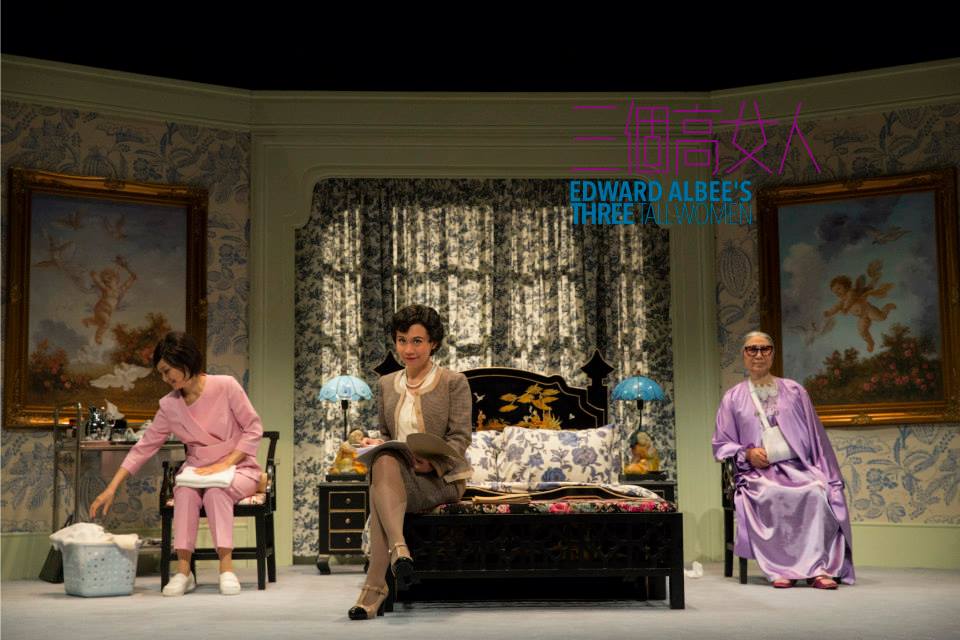 FROM THE PRESS RELEASE:
What do you think, sitting in the audience? Does a brash 26 year old know what life is? Does a self-possessed 52 year-old? Does a failing 92 year-old?
What do you feel, watching in the audience? Is life something to laugh about? To cry about? To cry about while laughing?
Is a son who runs away from home and comes back to be forgiven?
There are as many answers to these questions as there are people in the audience: sitting, watching, listening, thinking, feeling.
This Pulitzer award-winning modern classic, by renowned American playwright Edward Albee, lifts up three tall women – and their audience – on a journey of life and death. Following his distinctive The Eccentricities of a Nightingale, veteran director David Kaplan (大衞•卡柏倫) from the U.S. is invited to return to direct the current production.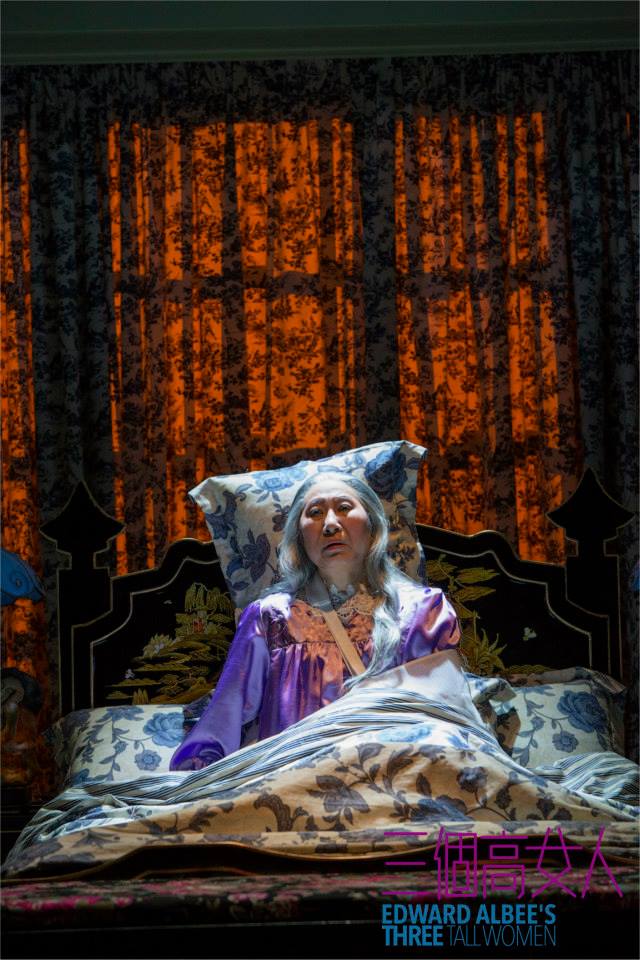 The photo below was taken in performance. The room rose and rotated: the floor became the wall, so that the audience  might consider the comatose body floating in consciousness.